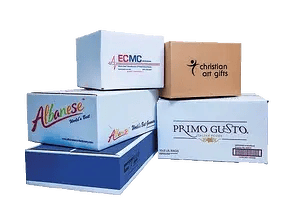 Our custom printed corrugated boxes are perfect for companies that want to spread brand awareness. Custom printed corrugated boxes are a huge asset to your business and your brand - branded packaging creates a positive association with your product to your customer.
We also provide digital printed boxes that eliminate long lead times and costly print plates. With digital printing there are no minimums, so you can order just 1 box. Other printed products include branded box sealing tape, void fill and other custom shipping supplies.
We can customize any standard product that's in our catalog! Request a quote now.